1 Year Pre-Pay
Subscription
Only £64.49 for one year!
FREE UK delivery
Delivered direct to your door!
Subscribe Now
Direct Debit
Subscription
Only £7 to sign up!
BEST DEAL! Save on the shop price!
FREE UK delivery
Delivered direct to your door!
Subscribe Now
Why Animals and You?
An Animals and You magazine subscription is for the reader who is animal and pet crazy!
Purrrr-fect for children of all ages, Animals and You is the magazine which is full of the cutest posters, sad rescue stories with happy endings, fascinating animal facts, puzzles, cool competitions and adorable readers' pets pictures!
There's also a FREE gift with every issue!
Animals and You will engage young animal lovers, buy an Animals and You magazine subscription now and keep them entertained for hours!
NEW! – ANIMALS AND YOU CLUB!
The best part when you subscribe to Animals and You, you will automatically become part of the Animals and You Club in which you will get:
Exclusive updates from the Animals and You team!
The chance to help us choose our next cover star!
Special club only competitions!
Cuties delivered straight through your letterbox!
Animal freebies with every issue!
Overseas option also available!
Why Subscribe?
Everyone at Animals and You is absolutely crazy about cute pets and sweet wild animals! Because of this, we know exactly what you'd like to see in your fave magazine: amazing wild animals, the cuddliest pets imaginable, top tips for caring for pets, readers' stories, animal charities, tricky puzzles and quizzes, things for you to make and bake, fun facts – and loads more!
4 pawww-fect reasons to subscribe…
Amazing FREE gifts in every issue!
Postage is FREE!
Every issue delivered straight to your home!
Never miss an issue!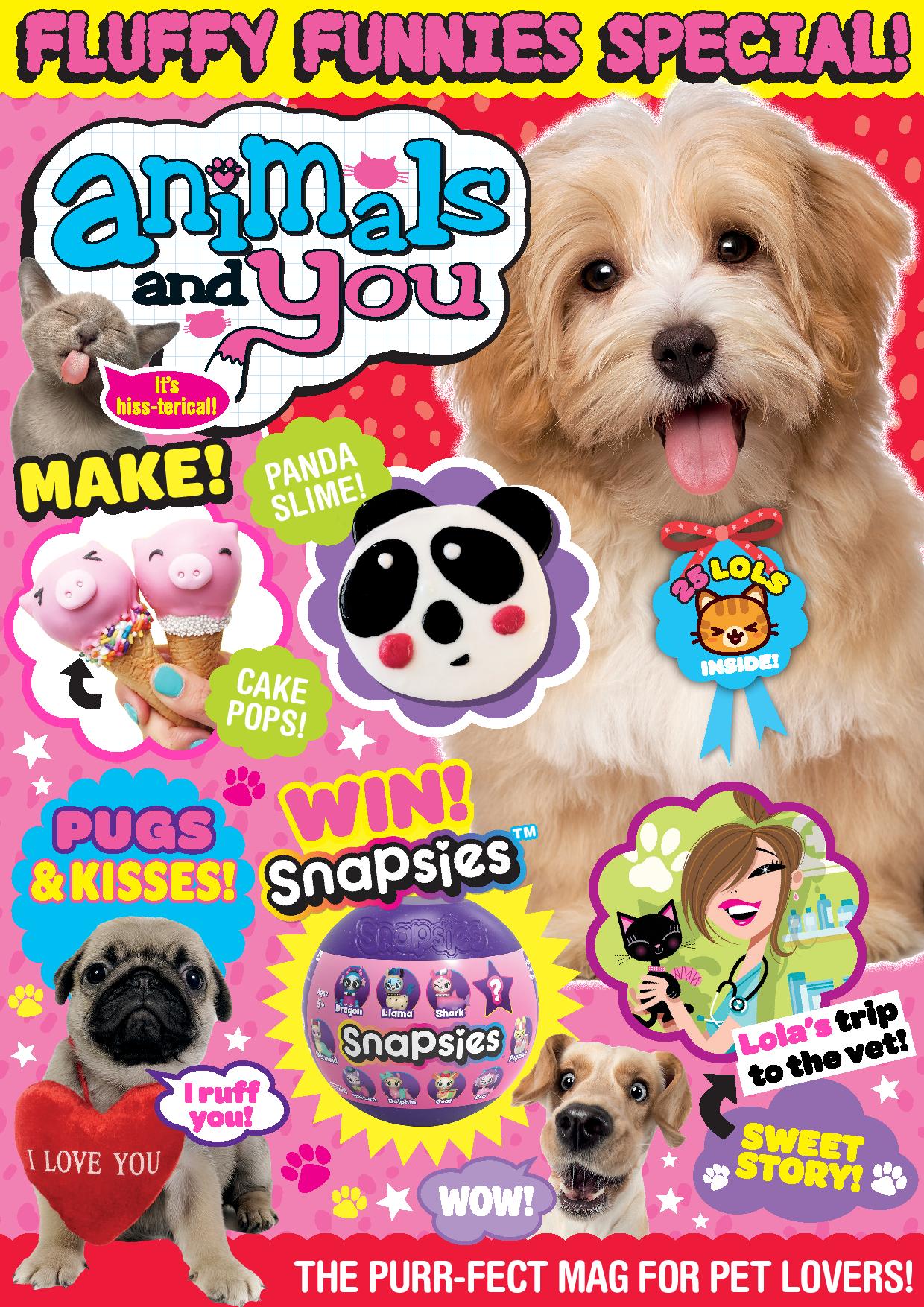 Online Renewal
Subscription
Quick, easy and convenient
Renew online 24 hours a day
Totally secure payments
Manage your account details
Renew Now
Gift Subscription
Give a Gift!
Quick, easy and convenient
Cheaper than shops!
Free UK delivery
Subscribe Now
Best Price
Secure Shopping
No Hidden Costs
Makes A Great Gift