Barbie Movie!
If you're potty about puppies, you'll love Barbie and her Sisters in a Puppy Chase!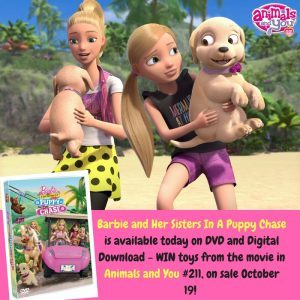 The new Barbie movie is on sale on DVD and Digital download from October 10, and it's packed with adorable puppies and a tail-wagging good time!
Get your paws on the next issue of Animals and You, on sale October 19, to win some gorgeous prizes from the movie's toy range! Sooo cool!