Welcome to the official Animals and You website!
Welcome to the official Animals and You magazine website – if you adore pretty pets and cute wild animals, then you'll love it here!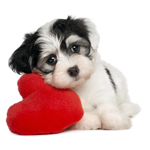 Everyone at Animals and You magazine is absolutely crazy about cute pets and sweet wild animals! Because of this, we know exactly what you'd like to see in your fave magazine: amazing wild animals, the cuddliest pets imaginable, top tips for caring for pets, readers' stories, animal charities, tricky puzzles and quizzes, things for you to make and bake, fun facts – and loads more!
We think that it's great fun to learn about animals, so let's embrace the magical world of pretty pets and awesome wild cuties together!
We'd love to hear what you think about the magazine – or absolutely anything else to do with animals – so please mail us at: animalsandyou@dcthomson.co.uk!